Friendraising Opportunity
2019 Run for Red Tab (San Francisco Participants)
Fundraise for the for the annual Run for Red Tab event at the Levi's Presidio 10
About this Friendraising Opportunity
$6,150.10
Donated of $25,000.00
Not only is Run for Red Tab on April 14th, a great opportunity to exercise with your colleagues, friends and family, it's also a great opportunity to raise money for the Red Tab Foundation.
Set up your friendraising (fundraising) page, donate to this event page or support a participant today! 100% of all donations collected, will go straight to the Red Tab Foundation, which provides emergency support to employees and retirees in crisis. Help RTF exceed their goal of raising $25K!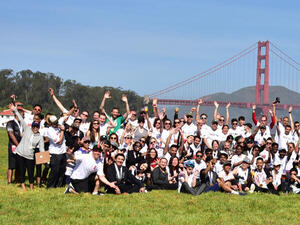 Causes in this Friendraising Opportunity

San Francisco, California, 94111, United States
How Donations Work
Click any 'Donate Now' button and then decide your donation amount. You will then be forwarded to your payment processor of choice. Once your donation has been processed it will be sent to your charity of choice.
Need Some Help?